REMEMBER D-O-C
In the Northern Hemisphere, if you want to know whether the Moon is waxing or waning, look at her shape and remember D-O-C.
Waxing Phase
New Moon until right before the Full Moon
Waning Phase
Full Moon until right before the next New Moon
During her waxing phase, the Moon will look like a D.  When she's full, she will look like an O.  And when she's waning, she will look like a C.
For those who live in the Southern Hemisphere, the opposite holds true. Remember C-O-D.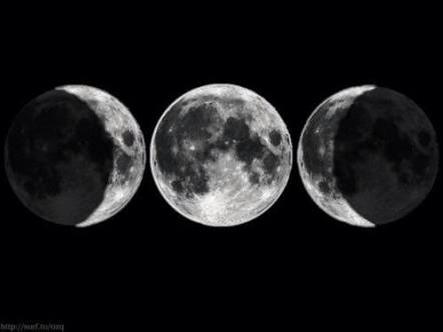 GO WITH THE RHYTHM
If you want ease in the things you do, follow the rhythm of the Cosmos.
Start a project during the waxing phase
Conclude projects or prepare to begin a new project during the waning phase.  Do not start a new project.
IT'S ALL ABOUT TIMING
Go to Electing Auspicious Dates 
Moving Houses
Signing Contracts
Opening a Business
Launching a Product or Service
Filing a Legal Case
Medical or Cosmetic Surgery
Natural Conception or In Vitro Fertilization...and other important events