Read Parts I-III: 
---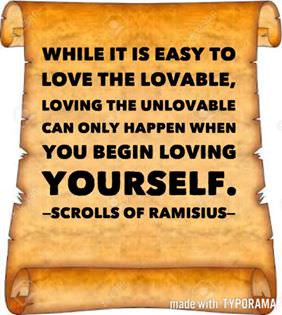 The ultimate objective of Oneness Restoration is for Love to flow unimpeded from God to Mankind.
While it is easy to love the lovable, the challenge is to love All and unconditionally—including the Unlovable of Mankind's lot.
JESUS' VERSION OF ONENESS RESTORATION
Jesus Christ knew the sequence of the four characters of Oneness Restoration (OR).
#1 - Higher Self or the Presence of God
#2 - self or The Hater
# 3 - Shadow
# 4 - The Unlovable/Mankind
His shortcut is:
"Love one another (referring to #4) as I have loved you (the merging of #1 and #2)."
Note: Jesus was silent about #3 (the Shadow).
MY VERSION
Do not force yourself
to Love the Unlovable (#4).
It is futile.
Tenderly embrace the Hater in you instead (observe what happens when #1 and #2 merge).  The merging of #1 and #2 is also known as "Self-Love."
JUNG'S VERSION
Deal with the Shadow first (#3).  Those who have done Shadow Work without guidance know it can be a long and winding road.  Seek the guidance of  trustworthy counselors.
THE COMMON UNDERSTANDING OF JESUS' VERSION
Go to the Father (#1)
and let Him deal with my enemies (#4)
YOUR VERSION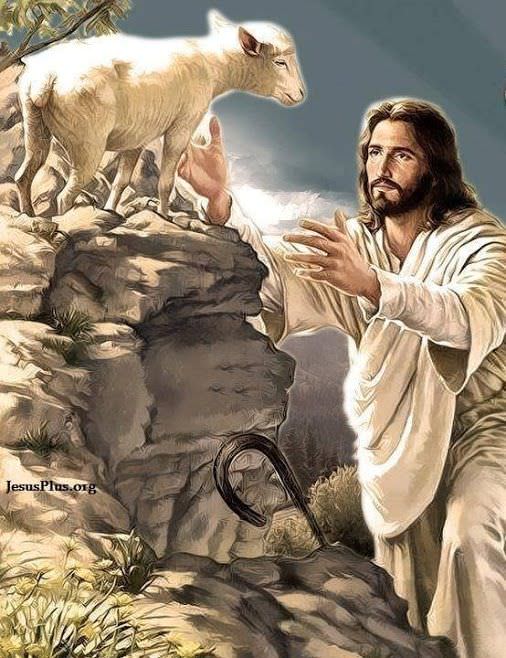 Tips:
Know the four characters intimately and the sequence, just as Jesus mastered it
#1 - Higher Self
#2 - self or The Hater
# 3 - Shadow
# 4 - The Unlovable/Mankind
Spend time exploring #3
Come up with your own path, method or version
It doesn't matter if the path you uncover is short and straight or long and winding for as long as you restore yourself to Oneness.
Just don't take too long.  Mankind is waiting to be loved.
Next is Part V: Yin-Yang: A Life of Misery or Perfection
---
Go to