Manila, April 16, 2019 - A massive fire at Notre Dame Cathedral in Paris devastated parts of the church including its iconic spire on April 15, 6:50 p.m.  The 13th century medieval structure is one of Paris' most popular attractions.
When the fire broke out, Jupiter, now retrograde at 24°Sagittarius, was at France's Midheaven.
France has many birth charts, reflecting its dynamic political and social setting.  The current horoscope for France is based on the Fifth Republic, born in 1958 when the Sun was in Libra, underscoring French passion for beauty, the arts, and civility.
Among the three commonly used Fifth Republic charts, only two responded to the Notre Dame fire:
The Penfield chart with Midheaven at 24°Sagittarius, conjunct Jupiter Rx 24°Sagittarius
The Campion October 5 chart with Ascendant at 24°Cancer, quincunx Jupiter Rx 24°Sagittarius
Between the two charts, the Penfield chart responded best.
---

CHARTS OF FRANCE
First Republic: 22 Sep 1792, 9:18 AM Paris
Second Republic: 24 Feb 1848, 6:00 PM Paris
Third Republic: 4 Sep 1870, 2:30 PM Paris
Fourth Republic: 10 Oct 1946, 2:40 PM Paris
Fifth Republic

• 28 Sep 1958, 6:00 PM Paris - Penfield
The result of the constitutional referendum was announced; from Marc Penfield's database
• 5 Oct 1958, 12:00 AM Paris – Campion 1
Publication of the new constitution in Journal Officiel; it is understood the legislation creating the Fifth Republic came into effect at midnight; from Nicholas Campion's database, cited by Jessica Adams
• 6 Oct 1958, 6:30 PM Paris – Campion 2
The seal of the new constitution was affixed; from Nicholas Campion's database, cited by Liz Greene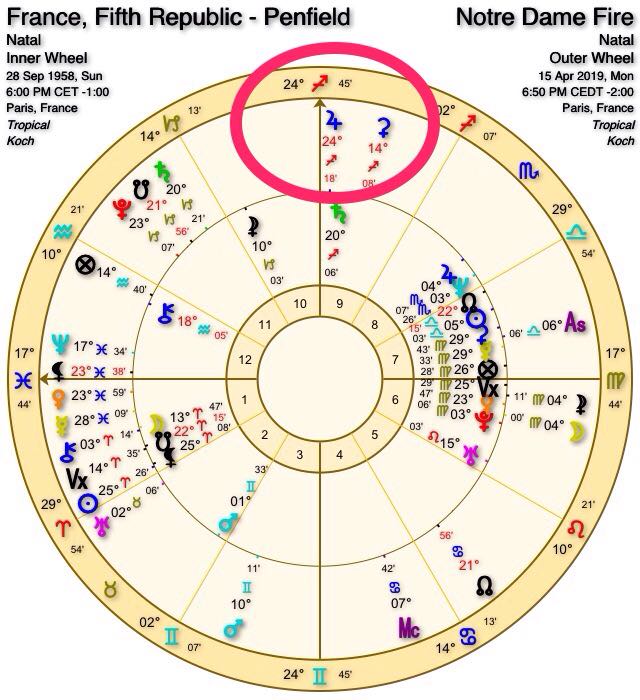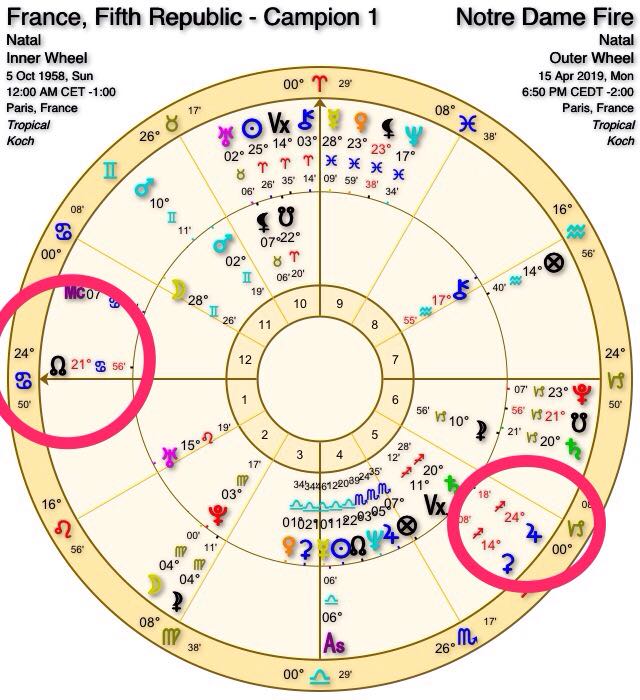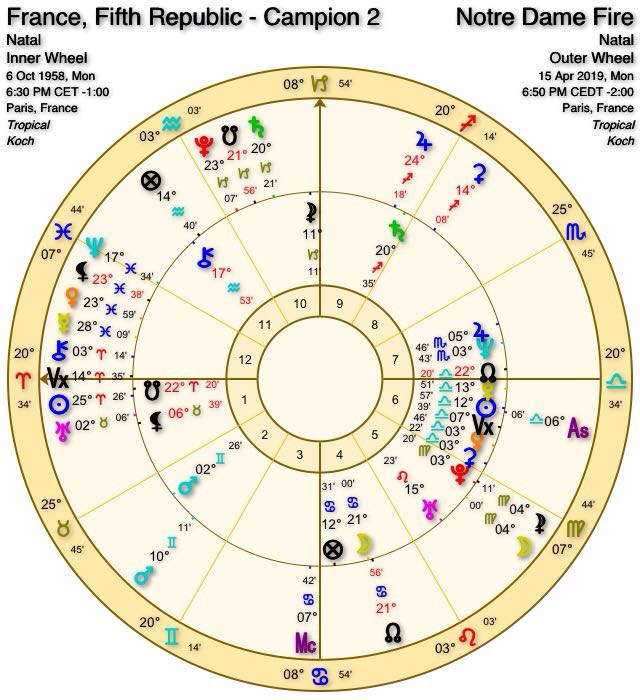 Note: The Midheaven and Ascendant are very sensitive and easily triggered. The other mathematical points of a chart include the Lunar Nodes, Arabic Parts, Vertex, and the two other cardinal points—Imum Coeli and Descendant.
---
Know more about Jupiter Retrograde DO'S & DON'TS

Jupiter Retrograde
---
---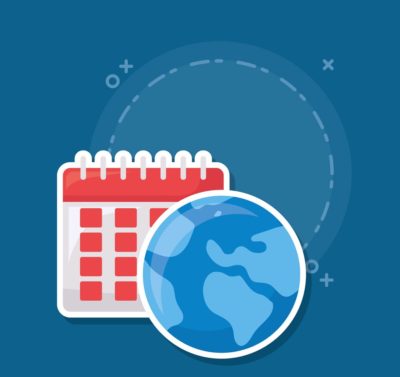 If you need to file a legal case, sign a merger agreement, or apply for higher education while Jupiter is retrograde, see Electing Auspicious Dates
---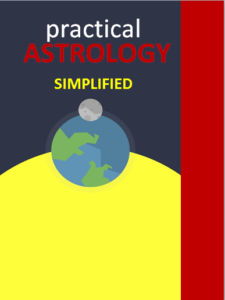 BE YOUR OWN ASTROLOGER
If you want to learn all the techniques I use, come and join classes.
The foundational class is Practical Astrology Simplified which is a prerequisite to Life in Transit and other classes.
---