When I began doing Oneness Restoration, I was flooded with so much information.  It was a nice problem to have.  Looking back, I wish someone gave me an overview so I could see the entire process, know how each part is connected and how they move together, and understand what I was doing.
The process of Oneness Restoration is composed of two parts—Inner Work and Inner Love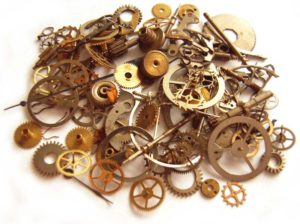 Inner Work leads to Inner Love
ONENESS RESTORATION
As I do Inner Work, I restore my inner vessel to Oneness thru Inner Love.  Inner Love fills me and flows—to my family, loved ones, friends, people, and all nations.

Go to THE SHORTCUT TO ONENESS RESTORATION


---
BREAK IT DOWN

Let's break down the Oneness Restoration process into 5 steps. Below you will find key concepts, key questions, and links to related articles.

STEPS
1 - I project to the outside world the broken part in me I need to work on.  Like a mirror, people, events and circumstances reflect what I project.
Key Concept 1: MIRRORS. Persons and situations that trouble me are doing me a service of
mirroring my imbalances and broken parts.
Key Question 1: What is this person or situation mirroring to me? What else can I learn from the person or
situation?
Related Articles:

THE SHORTCUT TO ONENESS RESTORATION
ENLIGHTENMENT: THE ONE THING I WISH I WAS TOLD
THE INSIDE JOB
I WATCHED A SHADOW FORM
BE YOUR OWN WITNESS
Key Concept 2: REVALIDA
When I resist, deny or find it absurd to accept what the mirror is showing me, I review the concept of Revalida.
Key Question 2: What is Revalida?
Related Article: MIRROR, MIRROR...KARMA AND REVALIDA
---
2 - The process of Oneness Restoration officially begins.  I use the reflection in the "mirror" to find the part in me that is broken or needs restoration.
Key Concept: I AM BOTH THE VICTIM & THE PERPETRATOR
On one hand, I see myself as broken—the Victim of a person's wrong-doing and situation.  On the other
hand, Revalida shows I am the Perpetrator.  I am both the (-) Victim and the (+) Perpetrator.
Remember, + and – are the components of Inner Love.  When + and – come together in union, Inner Love is
generated.
Key Question:  What part of me is broken?
---
3 - I use Inner Love to restore the broken part.
Key Concept: FORGIVENESS & INNER LOVING
Spend time observing, listening and being the Victim.  Spend time observing, listening and being the Perpetrator.
Key Questions to Address Blame, Shame and Guilt:
As Victim, when can I forgive the Perpetrator in me?  It is not a matter of whether you will or you won't forgive. It is only a matter of when
As Perpetrator, WHEN can I forgive myself?  THE KEY TO FORGIVENESS:  It is not what the Perpetrator did but MY JUDGEMENT on what he did that keeps me enslaved. Why not free myself and be at Peace?
What is holding me back? We often hold back and withhold Forgiving ourselves and others because we are afraid a similar imbalance will break us again.  THE KEY IS TO MASTER BALANCE.
Related Articles:

LISTENING PRESENCE
FORGIVE TO PROSPER & THE CRUCIFIXION
SHOULD I HOLD ON
THE ENEMY & THE SLEEPY
FREE eBook: THE SECRET TO INFINITE POWER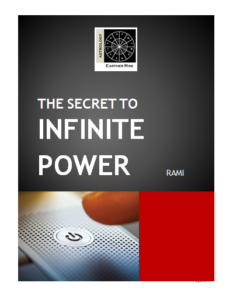 ---
4  - More Inner Love arises, fills me, changes my life, and flows to family and friends.
"Inner Love" is not a new term; it is commonly known as "self-love."  But self-love is often misconstrued as pampering myself with material things or wanting someone to love me—to fill a gnawing hole only Inner Love can fill.  Inner Love is a more apt term.
---
5 - Maintain Balance
Maintain Balance to prevent breakages from happening again.
An imbalance can drag my vibe to the mud and drain my life force. Will I allow it? Anything unbalanced
that comes to my attention is a reminder to restore balance.
Key Concept: MERCY (+) & SEVERITY (-)
MERCY is the Masculine-Giver.  An out-of-balance or "corruption" of Mercy is someone who gives too
much or does not give.
SEVERITY is the Feminine-Receiver. An out-of-balance or "corruption" of Severity is someone who takes
too much or does not have the ability to receive.
Related Articles:
A TIME FOR BALANCE
IS POSITIVE WHAT WE THINK IT IS
---
THE OUTER & INNER WORLDS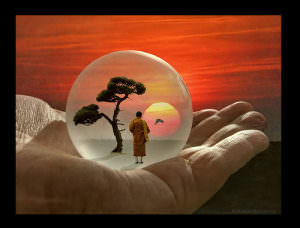 There is an outer world and an inner world.
The only world I knew was my outer world. I was told there is an inner world. I went inside. It was dark and I didn't know my way around.
Eventually, by spending more time inside and by being more conscious, I found my way around.

Consciousness = Light
From then on, I lived a double-world—an inner and an outer world
---
Go to THE SHORTCUT TO ONENESS RESTORATION

Meet the Four Characters of Oneness Restoration